We are lucky enough to live and work close to some wonderful traditional English holiday spots. Mersea Island and Frinton-on-Sea with their sandy beaches and pretty rows of beach huts are on our doorstep.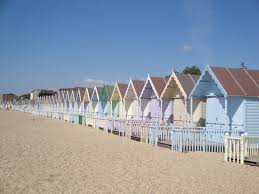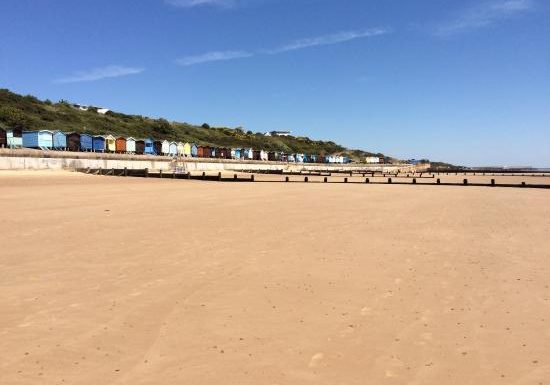 A little further up the coast the quaint seaside town of Aldeburgh can be found, and snuggling next door is the holiday village of Thorpeness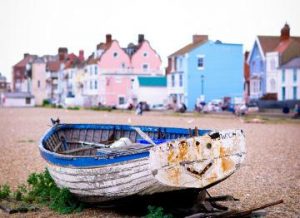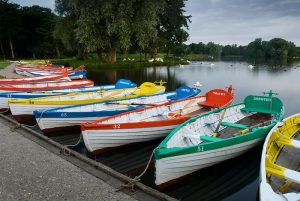 The FRI team all have their favourite places, Hannah is lucky enough to live in Frinton and gets to enjoy beachside living all year round. Francie is an Aldeburgh girl and Julia spends time every summer in Thorpeness, Caroline's favourite spot is Southwold!
Living so near to the sea and growing up in these unique places has influenced us all; we love the laid back looks and practicality of beachside interiors.
Coastal design is defined by clean lines, natural materials and textiles. Simple shapes and neutral colour palettes create a backdrop for bold patterned rugs and cushions, often in primary colours and stripes.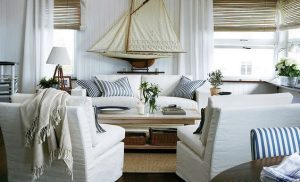 The image above shows these principles - a hardwood floor covered in a sisal rug - practical for keeping clean. The simple plain neutral seating with bold striped cushions and the natural blinds and plain curtains all blend seamlessly to create a tranquil coastal setting.  The antique pond yacht is a great focal point, but beware of over doing the 'nautical theme'. The setting and overall design is enough.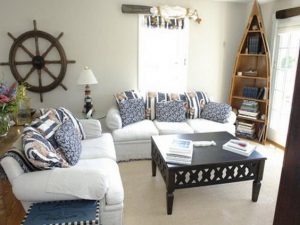 This interior is a classic example of overdoing a 'theme' there are too many nautical props on display. Remember less is more; you are attempting to create and overall look not a themed restaurant.
Tongue and groove panelling is another great way of bringing a seaside vibe to a room.  Also keeping walls and ceilings white but using a bold blue for the woodwork can give a contemporary feel to a room.
The image below also illustrates how well bold colours and patterns can add interest to a neutral colour palette.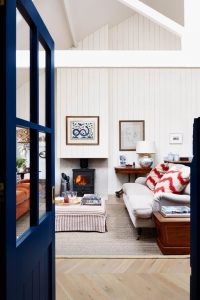 Soft furnishings can have a hard life by the seaside; slipcovers and inexpensive furniture such as basic canvas chairs are both practical and stylish.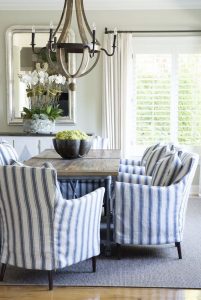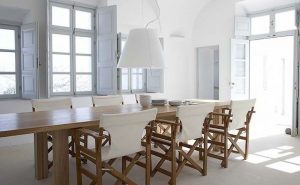 Teamed with painted or polished floor boards sisal rugs with bold coloured borders and a striped runner up the stairs you have the bones of a great seaside home.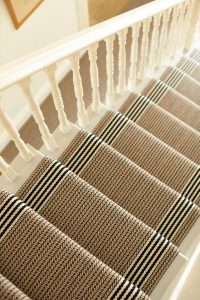 Add to this well thought out lighting, soft cosy throws, oversized floor cushions and a woodburner and your summer house will be just as loved through the winter months.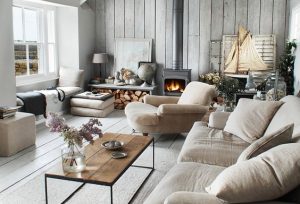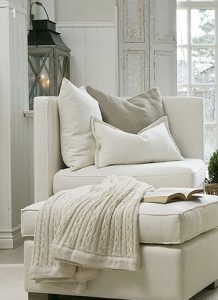 If your budget doesn't run to buying your own dream holiday cottage by the sea here are the FRI team's favourite holiday cottages available to rent:
1. Valetta - Thorpeness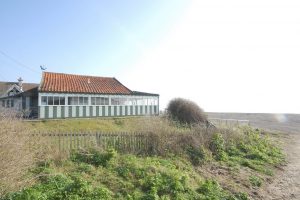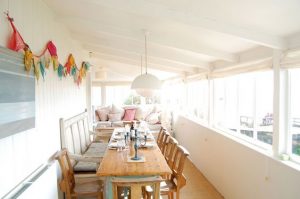 This stunning cottage is situated directly on the shingle beach at Thorpeness. With stunning sea views and a laid back beach vibe it is the perfect coastal retreat.
(sleeps 6+2 available from Best of Suffolk)
2. Monkey Beach Cottage Mersea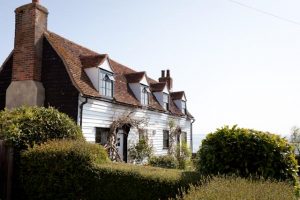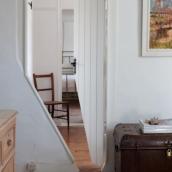 Monkey Beach Cottage is a charming 300 year old Grade 11 listed house on Mersea Island which has been in the owners family for decades. Looking directly over Mersea's famous Monkey Beach, it has stunning views of the sea and moorings. (sleeps 7 www.monkeybeachcottage.co.uk)
3. The Martello Tower Aldeburgh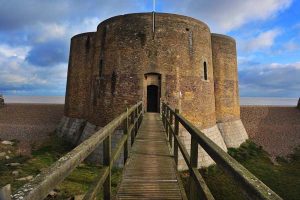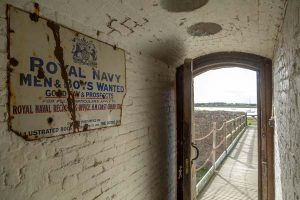 This is certainly a unique holiday home, Built between 1808 & 1812 to keep Napoleon out; the Martello Tower stands proudly on the edge of the Aldeburgh shingle between the River Alde and the Sea. (sleeps 4 www.landmarktrust.org.uk)
4. The Beach House Lee-Over-Sands, St Osyth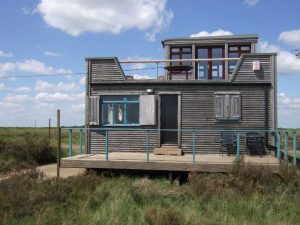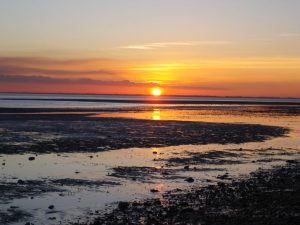 If you want to get away from the crowds and be surrounded by nature The Beach House is hard to beat. Situated right on the bank of a tidal creak with stunning view of the sea to the front and river to the back. (sleeps 6 www.homeaway.co.uk)
SaveSave