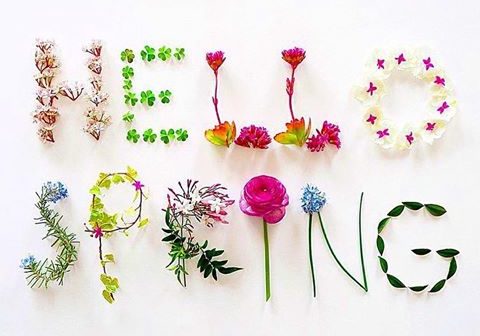 Leaving the office in the dark is finally over for another year and what a relief. The garden at FRI is waking up and the swathes of acid yellow daffodils in the orchard are making us all feel full of life.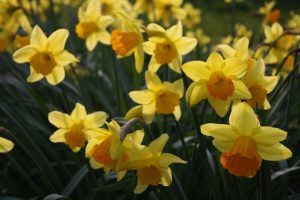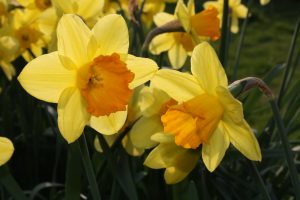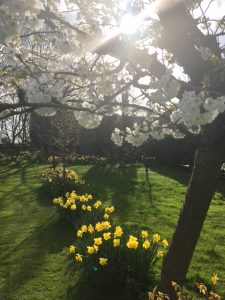 The pretty narcissus and primroses in the flower beds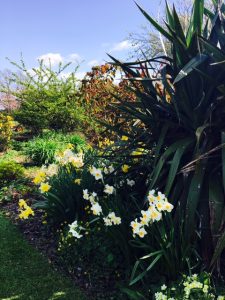 Views of the orchard through the raspberry canes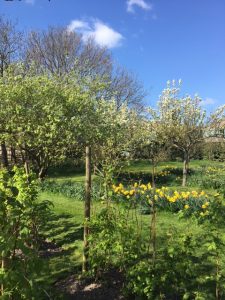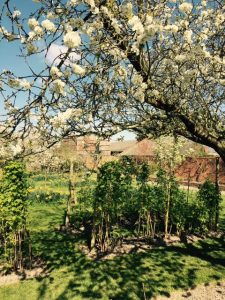 The lawns are looking beautiful and the smell of freshly cut grass is wafting through the office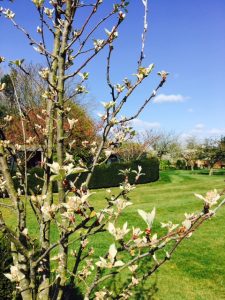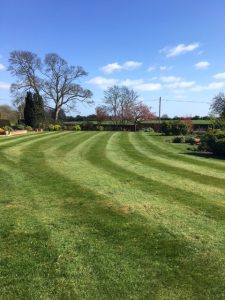 The bird feeder outside the office window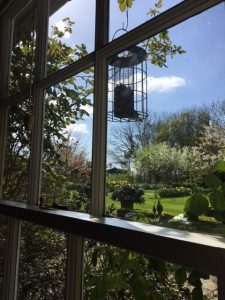 The resident FRI hounds are also happy winter is over and they are once again basking in the sunshine in their favourite spots in the courtyard.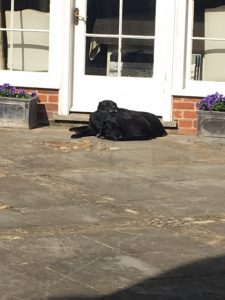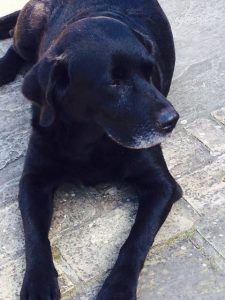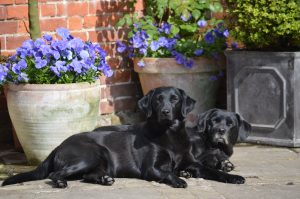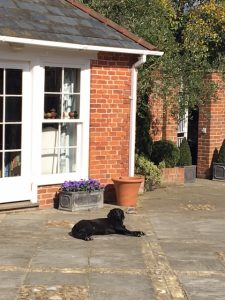 We have had a spring clean in the office to celebrate the new season and have hung some fabulous show lengths at our windows.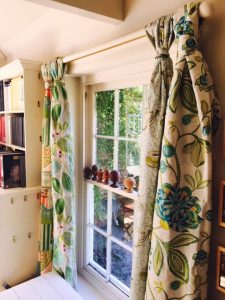 Fabulous Manuel Canovas fabrics (from far left: Jeema £105 per metre, Kala £135 per metre, Dana £149 per metre, Tea Time £76 per metre)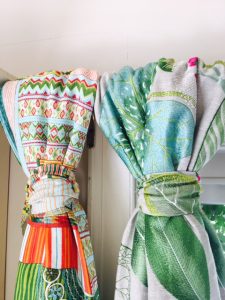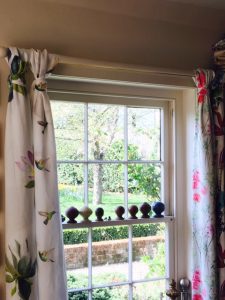 (from far left: Designers Guild Nymphaea £79 per metre, Harlequin Amazilia £61 per metre, Designers Guild Corsage £62 per metre, Harlequin Nalina £49 per metre)
All fabrics available from FRI.
If you are emerging from your winter chrysalis and fancy brightening up a room in your house make an appointment to come and visit us for some inspiration.
THE TEAM'S TOP SPRING FABRICS AND WALLPAPERS
Francie loves Jim Thompson Heliconia Dreamin'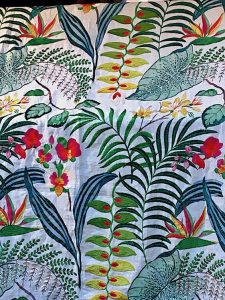 A vibrant and exotic embroidered linen. The inspiration for this fabulous fabric comes from the colourful, ornamental Heliconia flowers that still bloom at Jim Thompson's former home.
Hannah loves The Holly Frean Collection for Andrew Martin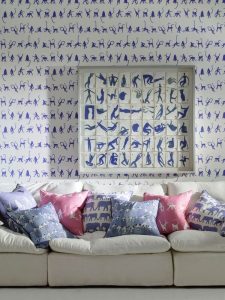 Andrew Martin have collaborated with British artist Holly Frean to create this new animal-inspired collection of textiles. Using Holly's drawings Andrew Martin have created a fun and truly original collection which include flocked penguin and monkey wallpapers, printed elephant fabric, velvet lions and woollen bears.
Caroline loves Thibaut Summer House Collection 2017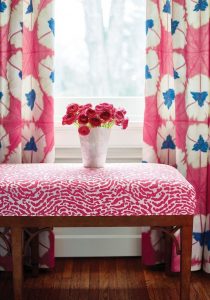 Summer House, Thibaut's newest collection of coordinating wallpaper and fabrics, encompassing vibrant colours in full bloom. The mix of blossoming flowers, simple shapes, and retro batik patterns will satisfy your longing for the return of the warmth of summer!
Julia loves Blithfield's Peggy Angus Collection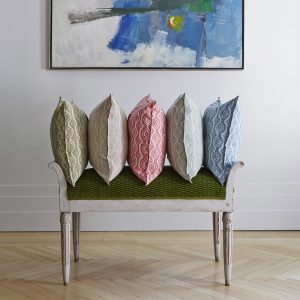 This crisp, fresh collection is inspired by the work of Peggy Angus, British designer, teacher and painter, 1904-1993. Her hand-blocked designs have faithfully been reproduced by Blithfield as fabric and wallpaper in a range of gorgeous bright colours.
To read the story of Peggy Angus' extraordinary life visit jamesrussellontheweb.blogspot.co.uk
SaveSave