Easter falls late this year and so April 2017 is all about eggs, bunnies and chocolate...............................
From beautiful paints and wallpapers in the palest pastels. Fabulous linen fabrics with gorgeous bunny designs and the richest chocolate coloured velvets interior design has Easter covered!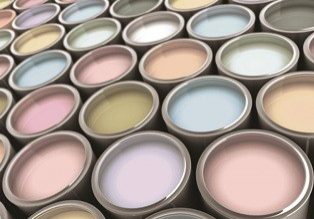 Myland have a fantastic range of paint colours that scream 'Cadbury's Mini Eggs'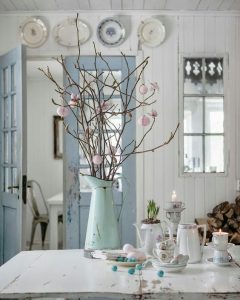 Gentle blues, pinks and creams work effortlessly together to make a restful entrance hall, or rustic kitchen.
A tradition from Germany that is happily becoming more common over here is to have an 'Easter Tree'.   Collect some beautiful bendy branches and adorn them with painted eggs like the image above.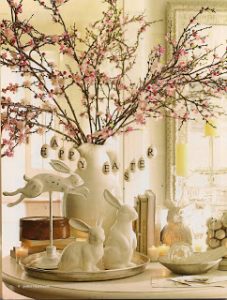 Take the Easter theme further and add jars of hand blown and painted eggs, ceramic, wood carved or wool sculptures of animals. Moss, blossom and candles add a lovely atmosphere to an Easter display.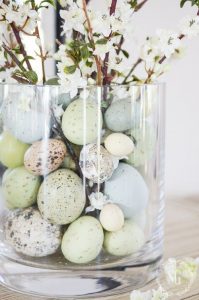 Spring animals are a popular theme in fabrics and wallpapers;
A Francie Readman Interiors favourite, fabric company Peony and Sage have a fantastic range of linen fabrics and wallpapers with the most beautifully drawn hares, rabbits and insects.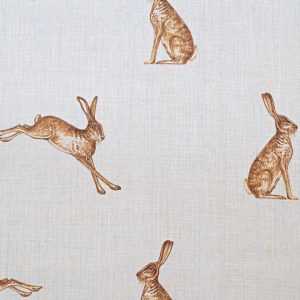 Mr Hare (fudge on cream linen) £64 per metre available from FRI.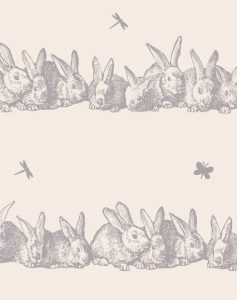 Hip Hop Wallpaper (in Swedish grey) £95 per roll available from FRI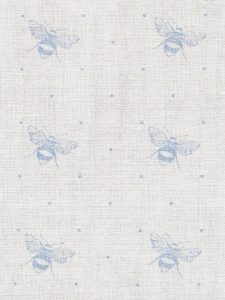 Just Bees (in Swedish blue on cream linen) £64 per metre available from FRI
Easter is a time we are all positively encouraged to eat chocolate! The FRI team embrace this tradition! We also love the amazing fabrics available in delicious chocolate hues;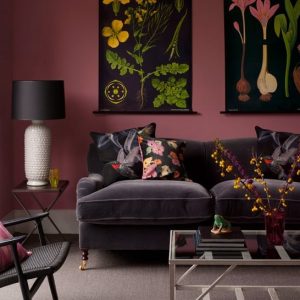 You can be bold and upholster your sofa in a luxurious brown velvet.
FRI love the 'bombproof' velvet range from Villa Nova, Atil - created using revolutionary fabric technology that ensures the toughest of household stains are easily removed with plain water - £47.50 per metre available from FRI
Or if you would like a more subtle chocolate influence to your interiors try using brown as an accent colour.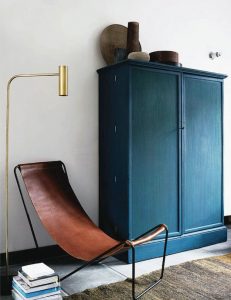 Happy Easter from the FRI team and may all your chocolate wishes be granted
We are hoping the Easter Bunny will be bringing us our favourite treats;
Francie wishes for:
Rococo Praline Quail Eggs £10.95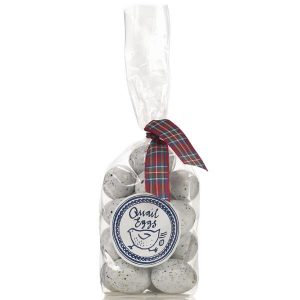 Caroline's Eater wish:
Prestat Hot Cross Bun Easter Egg £17.50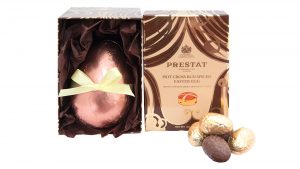 Hannah is dreaming of:
A trip to Said in Berwick Street Soho to indulge in their mind blowing hot chocolate! Large £6.00 (whipped cream 50p!!)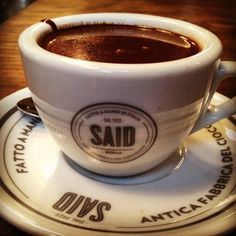 Julia is hoping to recieve: 
The Pump Street Bakery Chocolate Chickens £12 for two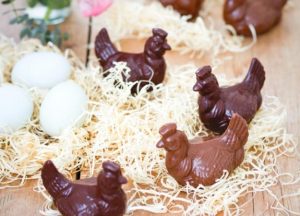 SaveSave