From the softest blush to a punch in the gut shocking hue, pink - a colour once consigned to little girl's bedrooms is back!
In Fabrics, wallpapers and paints pink is a hot trend right now – and what better time to celebrate this glorious colour than February!
Farrow and Ball launched Peignoir (£39.50 for 2.5L – available from FRI) last year; a grey pink with a romantic feel which has quickly become one of their best sellers.

Pink looks great in just about every room –
it can be very flattering on skin tone, making it the perfect colour for bathrooms or dressing rooms.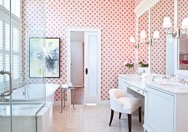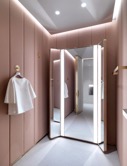 It is equally at home making a grand statement – So try using pink on the walls or for soft furnishings to make an exciting first impression in an entrance hall.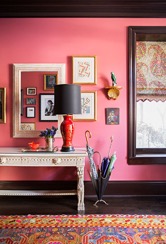 If you are worried pink may make your room seem too feminine try pairing it with darker colours such as navy or forest green.  This will give a fresh, grown up feel.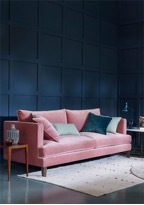 Or mix it up with bold patterns and artwork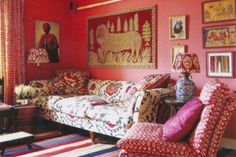 Another effective use of pink is to use it as a neutral in your scheme. A soothing shade of pink brings colour while also perfectly balancing neutral undertones.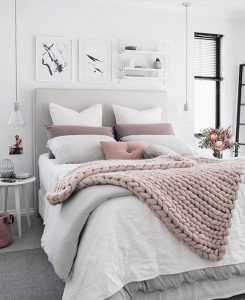 THE FRI TEAM TOP 5 PINK PICKS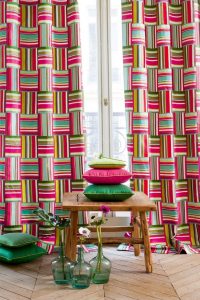 Manuel Canovas new Spring 2017 Collection - full of fabulous shocking pink patterns and textures. (from £89.00 per metre available from FRI).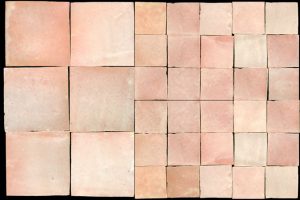 Emery et Cie Zelliges TIles - traditional enamelled terracotta tiles from Fez which come in a rainbow of colours; but we love the soft blush pink. (From £155.00 per sq metre)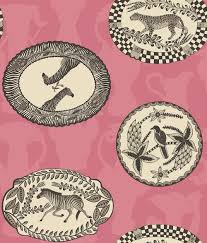 Cole and Son Matrinah wallpaper - from the new Ardmore Collection, a collaboration with Ardmore Ceramic Art celebrating African traditions and culture.  (£80.00 per roll, available from FRI).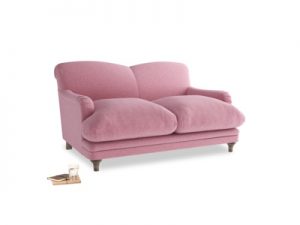 Loaf.com Pudding Sofa in Cotton Candy Wool - so delicious you just want to eat it! (available in various sizes from £1465.00)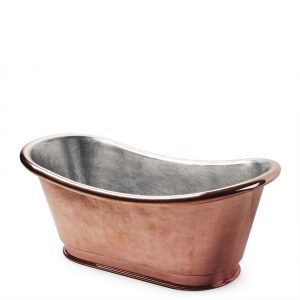 Waterworks freestanding oval copper bathtub, at £29,338.00 this is one for a lottery win, but the ultimate 'on trend' luxury for your bathroom!